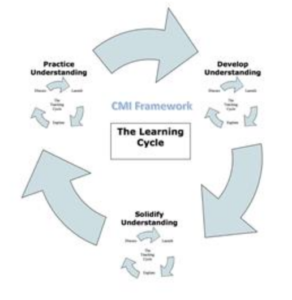 Midas Creek had the amazing opportunity to provide Comprehensive Math Instruction as professional development for EVERY teacher in the school during the 2017-18 and 2018-19 school year.  BYU

Professor Sterling Hilton,

the Jordan District Math Specialists Melissa Garber and Elizabeth Felt,

and our own Midas Creek CMI Leadership Team, provided

the training.  We started the 2017-18 school year with 2 full days of training on August.  During the year, each teacher will get 2 hours of training about every 2 weeks.  Our first year focused on helping teachers understand how students learn, how to foster a deeper understanding, and especially how to get kids more engaged in the learning.  The second year focused on implementing these concepts fully.
District Math Website (Elementary)
Article:Kids' brains reorganize when learning math skills